Tips on Keeping the House Warm During Winter | Tiger Sheds
Published: 30/01/2019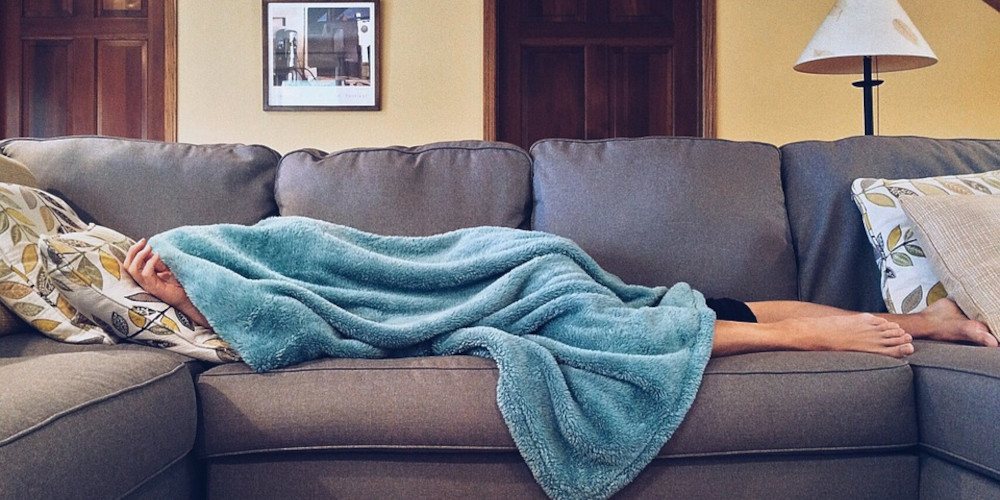 The end of the year can be an expensive time with all those Christmas presents to buy and countless parties to attend. So the last thing you want to be greeted with once January does make an appearance is a sky high energy bill! On the other hand, you don't want to spend your festive December evenings shivering on the couch and feeling sorry for yourself. So we spoke with a range of experts to find out their top tips on how you can keep your home warmer during winter, using less energy and therefore creating a lower energy bill.
No matter what the weather is like, always open your curtains and blinds during the day and ensure to close them at night.
RighTime Home Services, a leading provider in air conditioning, heating and indoor air quality, says: ''Soak up the sun. Open your blinds and curtains during the day to allow as much sunlight into your home as possible. This will naturally heat your home, allowing you to save on energy bills. When the sun goes down, be sure to close your blinds and curtains in order to hold more heat inside your home.''
Ensure windows and doors are fully sealed.
Maryland Realtor, and self-proclaimed handyman, says: ''An often overlooked project is applying sealant around your windows and doors. All windows and doors have small gaps around them that cold air can easily creep through. Home owners should be inspecting and apply new sealant annually. Unfortunately many home owners don't even realise that this is part of there home maintenance and they ignore the sealant around their doors and windows until it eventually drys up, cracks, and falls away completely. A simple £5 tube of sealant and a few hours on a weekend may be able to keep your home warmer in the winter months and save you big on your energy bills.''
Temporarily cover unused fireplaces.
Innovative Comfort Systems, who design and deliver HVAC systems, says: ''If you have a fireplace and not using it, make sure the damper is closed, stuff a large piece of Styrofoam in the chimney AND cover it with a black garbage bag. Might look hockey. However, the bag is to remind you to remove it in spring, and you'll see the Styrofoam and remove it too. Forgetting any object in the chimney while operating the fireplace can cause fire.''
Invest in thermal lined window furnishings.
Interior Designer at Roman Blinds Direct says: ''Invest in thermal lined window furnishings; aside from keeping the glare of streetlights and the early morning sun from streaming through your windows first thing in the morning, thermal blinds or curtains will retain heat and not allow it to escape through the windows. Additionally,they will help to keep the cold from the windows permeating the rest of the room.''
Cover the attic door properly.
Owner of Battic Door Energy Conservation Products, says: ''Often a gap can be observed around the perimeter of the attic door. Try this: at night, turn on the attic light and shut the attic stairway door -- is any light coming through? If there is, heated and air-conditioned air is leaking out of these large gaps in the home 24-hours a day. This is like leaving a window or skylight open all year 'round. An easy, low-cost solution to this problem is to add an insulated attic stair cover.''
Replacing windows can save you a fortune.
Window Expert and owner for BM Windows, says: ''Replacing your old windows with modern, energy-efficient windows can keep your home much more comfortable in the winter months, while saving you money on your heating bills. When you are shopping for replacement windows that will help keep your home warm, the most important thing to look for is a product with a low U-Factor rating. This number will tell you how well a window prevents heat from escaping you home. U-Factor numbers fall within a range of 0.20 to 1.20. The lower the number, the better the product is at retaining heat. A window's U-Factor rating will be displayed on a white label on any products made by reputable window manufacturers.''
Check the connections in you air ducts.
Co-founder of HomeZada, says: ''One preventative maintenance task most people forget is to check the connections in you air ducts. These are usually hung in the attic or basement crawl space and sag over time. They can become disconnected, which means you are spending money heating your attic or basement and not some rooms in the house.''
If you have any advise on how to keep your house warmer during winter, let us know in the comments!