In recent years, thousands of hobby-hungry Brits have been seduced by the 'urban gardening' craze and have taken to their patios and balconies with trowel and topsoil in-hand, tempted by the lure of fresh home-grown fruit and vegetables.
© Simon Wilches
The fad – promulgated by Sunday newspapers, TV shows such as BBC Two's Big Allotment Challenge and the global success of community initiatives such as Todmorden's Incredible Edible – has taken off among the chattering classes. It's also taking off across the pond, with terms such as 'Locavore' and 'the Agrarian movement' being heard in coffee shops across coastal cities.
The perks of grow-your-own
There's no doubt that it's a good thing. It promotes ecological awareness and self-sufficiency in a world of pile-'em-high, sell-'em-cheap, want-it-now.
The rewards don't end there. Home-growers get to spend quality time with the kids and feel the immense satisfaction of eating home-grown produce. For these reasons alone it's easy to see why vegetable gardening is so seductive.
An inconvenient truth
Unfortunately, not all of us are cut out for growing and even green-fingered types may have trouble producing enough vegetables to justify the cost and effort.
Getting started looks easy enough. The internet offers countless guides on starting a vegetable garden. They underscore the importance of pest control, correct drainage and adequate lighting. One US gardening magazine makes the alarmingly simplistic claim that it's as simple as "light, soil and water".
But when it comes down to it, even the most ardent neophyte gardeners can be left with a sour taste in their mouths when the promised bounties of lettuces and strawberries fail to materialise. Some will blame the cold, some will blame the birds and some will blame the rain gods. Most will blame the slugs. One Guardian journalist denounced urban gardening as ecologically dubious "propaganda".
The simple fact is that successful growing – whether it's a 300-acre soy field or a pot on the back patio – relies on a huge amount of variables. That's why wine growers have their bad years and vintage years. It's why crops must be genetically modified to be grown on a commercial scale.
And it's why we decided to ask the experts why your vegetables aren't growing the way you hoped.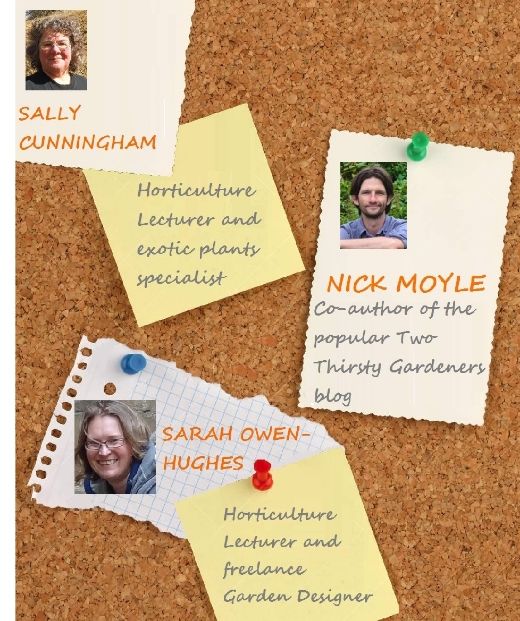 PH perfection
Checking PH levels is a good starting point, and you can do this by picking up a PH testing kit from the garden centre and using a few home remedies such as bone meal and sawdust to adjust the soil PH. Most plants grow best in neutral to slightly acidic soil (6.0 to 7.0 on your testing kit), but some plants such as carrots, broccoli and onions require more alkaline soil. You can find a straightforward guide to adjusting PH levels here and a list of vegetables and their PH preferences here.
There's no need to get too bogged down in science, however. "PH levels are important but can be overcome if other growing conditions are good," says Sally.
Your soil lacks the three basic nutrients: N, P, K
Most plants will thrive so long as soil contains the three basic nutrients needed for growth: nitrogen (N), phosphorus (P) and potassium (K). To ensure soil isn't lacking in any of the big three, you can supply them by adding manure, bone meal and seaweed meal respectively. A more thorough guide is available from about.com.
Nick warns that focus on soil perfection can be time consuming and costly, and says the cheapest and most effective way to cover all three is to "dig compost or manure into the soil before planting and occasionally feed with fish blood pellets, bone meal or chicken manure pellets."
Sarah gives a fitting allegory for the importance of soil maintenance: "You wouldn't expect a car to work without taking on the right fuel, and the same applies to soil."
She also advises keeping feed clean and organic. "You are producing food that you will eat. Try to reduce or eliminate any non-organic chemicals, and look at alternatives such as nettle or comfrey teas [liquid fertilisers produced from rotted nettle or comfrey leaves]."
They're crammed together too tightly
If you struggle with limited growing space, you may find that less is more when it comes to yields. Sarah warns that planting seedlings too close together will result in miniature vegetables and micro greens. Her advice? "Stand with your feet apart and your hoe in the middle, ready to dig. This should provide enough space for each plant."
Your plants are foreign
Racism is never okay, except perhaps in the gardening world. The fact is, exotic vegetables such as sweet potatoes and artichokes are often out of reach for beginners due to their inability to stand up to temperature fluctuations and diseases/pests native to Northern Europe. Indeed, Sally laments that she has seen only one good okra crop in 15 years and that sweet potatoes require a long and consistent summer.
Once you've mastered the basic vegetables and you're ready to experiment with non-native vegetables, Nick suggests a trial-and-error approach. "Let your environment tell you what it likes to produce in abundance."
The pests and weather will always win
"We don't really bother about pests and wildlife," Nick says. It's a bold statement, and one that would send shivers down the spine of any pansy-growing, slug-pellet wielding suburbanite.
"We'll try most things once and if they get devoured then we just don't bother; working out what vegetables will survive seems a fairly random thing. On our old allotment some foods such as lettuce and Florence fennel would be killed off by slugs before reaching harvest stage, yet in my new garden they thrive. Now, the pesky slugs are more interested in our beetroot."
Similarly, Sally says there's no use worrying about the weather. "The wet dull summer of 2012 was dire for all kinds of conventional veg, from squashes which failed to flower due to low light levels to French beans which were sometimes crippled by near freezing July nights."
"For that reason, it's best to plant as many different crops as you can. That way, no matter what the climate is like, it'll be the ideal conditions for something."
So when it comes to pest control and weather, the advice is once again trial and error. Sally says that when the weather causes vegetables to fail, it's important to remember that it isn't your fault!
So what's the upshot?
Ultimately, it's about trial and error, experience and pure luck. It's important not to be put off by bad vegetable yields. Nick says that failing crops aren't worth the hassle, and you'll learn faster by shrugging your shoulders and moving onto the next batch.
And finally, have some community spirit! Sarah says "Gardeners are a generous bunch and it's worth establishing where the other growers on your street live so that you can establish a trade in seeds, seedlings and produce. The taste of your own home-grown produce is sensational, but arriving home to find a bag of something grown with as much care and attention comes a very close second!"
 
Nick and co-author Rich run the Two Thirsty Gardeners blog. Their regular updates, anecdotes, guides and interviews have landed their blog at number 5 in Cision's Top 10 UK Gardening blogs 2014.
Sarah Owen-Hughes lectures at Askham Bryan College. They offer a range of short horticulture courses for leisure learners. She occasionally shares her gardening musings on her blog, The Darwinian Gardener.
When Sally is not lecturing she writes for various gardening publications. She is an expert in Asian crops and has authored two books. She runs both a personal website and a blog.