As proud Yorkshirefolk, Tiger Sheds employees love their home county. In fact, they're still reeling from the excitement of last week's Yorkshire Day. As England's largest county, there's always plenty on offer during the summer months.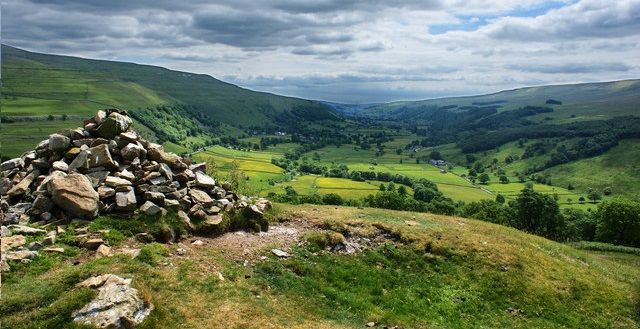 But some may feel uninspired when they've exhausted the county's museums, shopping centres, theme parks and petting zoos. There's no need to break the bank on expensive days out, however. Conversely, there's no need to rough it and bore the family with bird-watching.
We've put together a list of quirky, entertaining and child-friendly days out in Yorkshire and the Lakes, chosen to help you enjoy the two regions' breathtaking natural beauty without the familiar screech of "I'm bored".
Tour a nuclear bunker
Over-40s will be all too familiar with the Cold War story. Most will remember the fear and excitement of nuclear strike exercises played out at school. Those who lived in major urban areas may bear harrowing memories of the four-minute warning siren, often tested to give citizens a taste of impending obliteration.
If the kids have been to Eden Camp for a taste of their grandparents' childhood, consider taking them on a nuclear bunker tour for a taste of yours! RAF Holmpton was built at the start of the Cold War in 1953 for use as an early warning radar station. Tourists are welcomed with hot drinks before heading through the blast doors and descending 100 feet underground  to see the command centres, dormitory, armoury, coding and encryption centre, ominously named 'situation room' and the mysterious 'TOP SECRET AREA 7.' Visitors will even come face-to-face with a real-life nuclear warhead.
Tours run throughout the summer season and tickets are bought on the door.
Price: £7.00pp for adults, £5.00pp for children, £20.00 for a family of four.
Location: Holmpton, Withernsea
Website: www.rafholmpton.com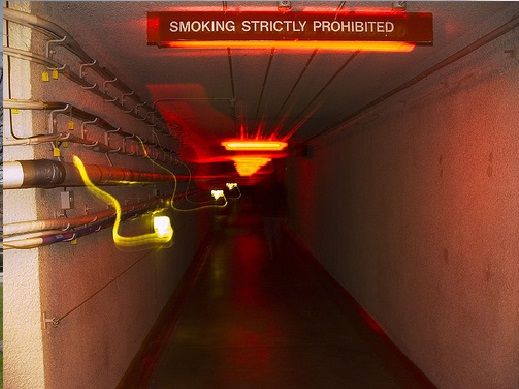 Go llama trekking
You don't need to go to Peru to enjoy the unparalleled, high-altitude exhilaration of walking with llamas. Granted, Nidderdale Llamas' location near Harrogate is only 154m above sea level (compared to the Inca Trail's 4,200m), but it's a tad more cost-effective than a day trip to the Andes.
Sessions begin with an introduction to the llamas and alpacas, where myths are quickly dispelled and visitors discover that these animals are not angry, spitting fur demons; in fact, they're far from it. It is impossible not to fall in love with these trusting, curious and characterful creatures – each with their own distinct personalities. It is these personalities that tour guides use when matching visitors with the most suitable llamas and alpacas, which come in all shapes and sizes to suit every type of person.
Treks vary in length but the 1.5 mile 'On Farm Trek' is popular due to its shorter distance and less craggy terrain. There is plenty of time to rest along the way, however, due to the llamas' insatiable appetite for grass and shrubbery. After the trek, guests are seated overlooking the farm's endless pastoral vista and provided with tea, coffee, juice and cake.
For an experience more suited to children, Nidderdale Llamas' 'The Farm Experience' package gives visitors a 1.5 hour meet-and-greet session with the llamas, alpacas, ponies, reptiles and other small animals. Be sure to check out the small onsite gift shop for a range of handmade llama wool clothes and accessories.
Age range: 10+ for treks and 6+ for The Farm Experience.
Price: Treks vary from £25.00pp to £75.00pp dependent on length. The Farm Experience is £10.00pp. (Pre-booking is essential.)
Location: Wilsill (near Pateley Bridge), Harrogate
Website: www.nidderdalellamas.org
Watch cheese being made
If your children are cheese fiends who can cram down enough string cheese and pizza to sink a ship, then they may have expressed curiosity about how one of the world's most popular (and, oddly, commonly stolen) items of food makes its way to their lunchbox.
Wensleydale is synonymous with cheese, and the Wensleydale Creamery is where the magic happens. With its ubiquitous supermarket presence and variety of flavours, many will be unaware that the Wensleydale Creamery was threatened with closure in the 1990s due to low sales. When a certain animated cheese connoisseur by the name of Wallace expressed his fondness for the cheese in a '90s hit TV series, sales began booming and the rest, as they say, is history.
The creamery runs cheese-making demonstrations throughout the school holidays, with Wallace & Gromit-themed activities for the kids and a cheese museum for true aficionados.
Price: £2.50pp for adults, £1.50pp for children.
Location: Hawes, Wensleydale
Website: www.wensleydale.co.uk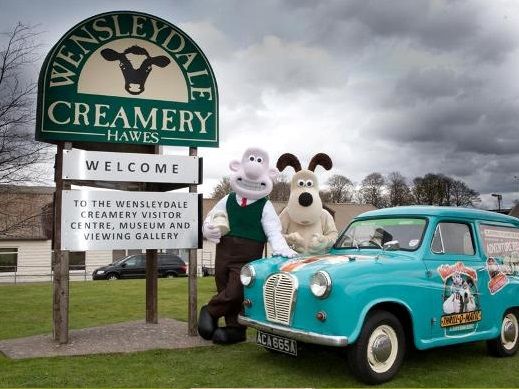 Visit 'The Strangest Place in the World'
The self-declared 'Strangest Place in the World' is unique in that it holds equal appeal for both adults and children. The four-acre park is situated in the heart of the Yorkshire Dales and features a labyrinth of winding tunnels, secret doors, follies and sculptures.
The idea for the park was conceived on a whim, originally intended as a private folly to entertain guests at Tupgill Park. The building and digging continued, however, until the park opened to the public and became the well-loved wonderland it is today. Perhaps most surprising is that this decidedly gothic-inspired park has only existed since 1991. The park is constantly being updated, with the most recent addition being a herd of red deer.
There are surprises around every corner and the park's maze-like complexity and attractions such as 'The Fish Temple,' 'Eye of the Pyramid' and 'Temple of the Underworld' mean that adventure is guaranteed.
Price: £11.00pp for adults, £9.00pp for children, £38.00 for a family of four. Children under four enter free.
Location: Middleham, Layburn
Website: www.theforbiddencorner.co.uk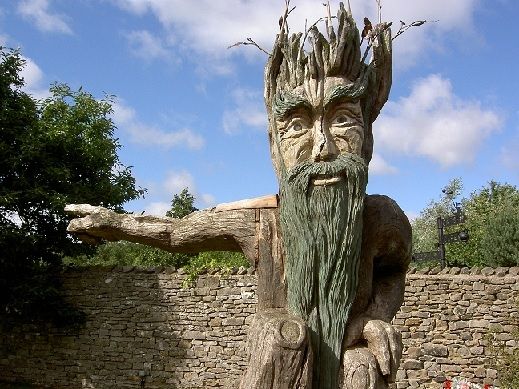 Experience a meditation retreat
If your job is stressful and the kids won't sit still, a day retreat at Manjushri Kadampa Meditation Centre may be just the ticket to restore balance to your family unit. Featuring authentic Asian architecture and the largest bronze Buddha statue in the west, the temple is situated on seventy acres in a tranquil and secluded clearing with sea views. Visitors can also tour Conishead Priory, an imposing gothic revival mansion owned and operated by the Manjushri Institute.
A typical day course consists of Buddhist prayers followed by guided meditation. The day is broken up with refreshment breaks and once meditation is over, guests can refuel with a two-course vegetarian meal in the main dining room or a lighter meal in the World Peace Café. Visitors can round off their day with a browse through the onsite bookstore. There is also a gift shop showcasing Fairtrade and locally made gifts including jewellery, stationery, clothing, food and meditation accessories.
Price: £20.00pp
Location: Ulverston, Cumbria
Website: www.nkt-kmc-manjushri.org