Image Source: https://goo.gl/LRFCXg
In May 2013 a groundbreaking study named State of Nature was conducted by 25 of the UK's leading wildlife organisations and its results sent shockwaves through the industry. The results found that far more of the UK's native species are declining than increasing – about 60% of the species studied have seen a decline in the past 50 years with 31% having seen a dramatic reduction in numbers. What this means is that UK native species are in danger of diminishing further, or becoming extinct completely, if nothing is done to help. So, why is this happening and what can we do at home to help?
Why is this happening?
Each species and area of land has different factors which have contributed to this decline. With regards to urban populations, the following results were found to be contributing factors:
More houses are being built which means that green space in urban areas is declining
Gardeners are less tolerant, more space is covered with decking or slabs and use of pesticides is on the up
Climate change – cities and large towns are victim of the 'urban heat island effect' meaning that they are 1 to 2 degrees warmer than rural areas
High levels of water and air pollution
Which species are affected?
With 60% of species having been reported as in decline, it would be almost impossible to list every one which have been affected. Garden Resources has therefore chosen 4 to focus on, these are common garden species which you have probably heard of and encountered in your own home. By doing this we hope that you can be inspired to do something extra to help conserve our British wildlife!
Hedgehog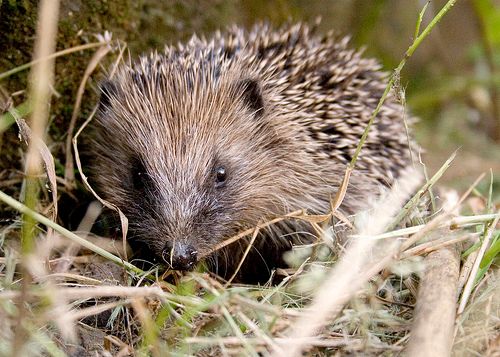 Image Source: https://goo.gl/8KEtmp
There is only one type of wild hedgehog left in the UK, the European Hedgehog. Hedgehogs have suffered a dramatic decline in recent years, over a third between 2003 and 2012, and are becoming an increasingly rare sight in UK gardens. Fay Vass, Chief Executive of BHPF (British Hedgehog Prevention Society) says that they are currently funding research into why this is but that "early indicators suggest loss of habitat is to blame, particularly fragmentation of habitat" which is becoming an increasing issue. Fay states that "hedgehogs rely on wildlife corridors on their quest for food and shelter and the increase in modern garden fences and walls cuts down the hedgehog's natural path". Hedgehogs travel around one mile every night and wooden panelled fences set in concrete provide significant obstacles for this journey.
So, what can we do to help?
Although the ideal option would be to swap walls and fences with hedges, this isn't always practical so Fay has given us a few more suggestions of how you can make your garden more hedgehog friendly:
Dig a channel under your wall or fence – this only needs to be about 15cm in diameter
Cut a small hole in your fence
Remove a brick from the bottom of your wall
Bonfires make the ideal location for hedgehogs to hibernate so be sure to search or re-stack your bonfire before lighting.
Butterflies
Image Source: https://goo.gl/JCHYP4
The State of Nature report found that the tortoiseshell butterfly has declined by 77% in the past 10 years. This is a common theme throughout the butterfly population, with many British butterflies being under the threat of extinction. Richard Fox from Butterfly Conservation – an organisation dedicated to conserving British butterflies – says that the causes of this decline in numbers are still unknown:
"Tortoiseshell butterflies are a widespread, common, highly mobile species and this decline does not follow a typical pattern of change" Richard says, "there has been suggestions that the arrival in Britain of Sturmia Bella, a parasitic fly, has caused this decline but the one study completed in this area has found that although this could be a small part of it, it does not make up the whole story". So, although we cannot find a direct route of the cause, we can still do things in our gardens to make life a little easier for butterflies.
So, what can we do to help?
Richard has told us a few things that we shouldn't do: "obviously, converting the garden into large areas of hard surface such as decking and tarmac is not good for butterflies, neither is using pesticides around the garden" so try and avoid doing either of these if you can. One of the main ways in which we can be proactive, Richard says, is to "provide as much nectar as possible for butterflies to drink from". Luckily they aren't too fussy so as long as you have a good selection of flowers in your garden you should already be helping!
The main point that Richard wanted to stress is that the best thing people can do to help butterflies is to actively provide a breeding habitat for butterfly caterpillars, as the places where they breed are becoming destroyed. Unfortunately, unlike butterflies, most butterfly caterpillars can be fussy when it comes to their breeding conditions so here are a few tips from Richard on the best things you can do in your gardens to provide a natural habitat for butterflies to breed: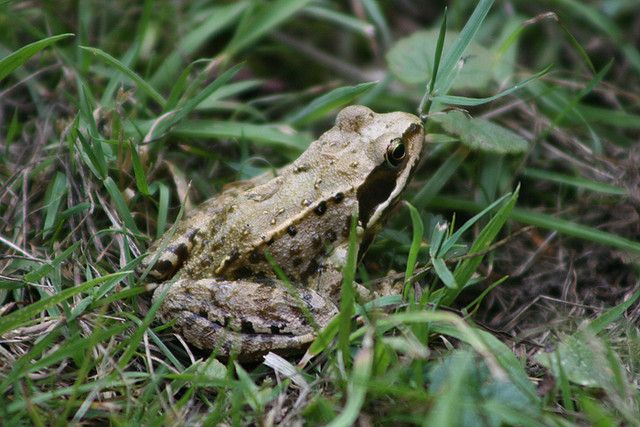 Image Source: https://goo.gl/JCHYP4
The most common type of frog found in UK gardens is the Common Frog. Sam Taylor from wildlife charity Frog Life has said that although much more research is needed the general thought is that the common frog is declining in numbers. She puts this down to "habitat loss, a lot of people are filling in ponds and much more natural land is being built upon". There is also evidence of a fatal disease called the rana virus which has been devastating the frog population. Sam says that "although some victims have visible ulcers and haemorrhages, some don't show any outward signs at all. This makes it tricky to detect but we have seen that the frogs who die from this virus are usually found in groups" so look out for this in your pond.
So, what can we do to help?
Although the ideal option would be to dig a pond, this isn't always possible so Sam has told us a few other ways that we can make our gardens more frog friendly:
Don't use chemicals in your garden
Keep small patches of long grass to give the frogs lots to eat
Create a log pile in your garden where frogs can hibernate in the winter – this is a great tip now that the cold weather is approaching again
Keep an eye on ice in your pond – leave a ball floating in there so that the plants can still have access to oxygen
Protecting wildlife is something that every garden owner can be involved in, you don't often have to do anything other than sit back in your traditional log cabin and let the wildlife move, breed and growth around you.
Wild About Gardens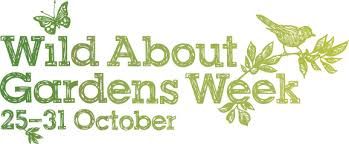 Wild about gardens week takes place on 25th – 23rd October and is an initiative by The Royal Horticultural Society and The Wildlife Trust to encourage people to support local biodiversity in their gardens. Lots of events are taking place nationwide so why not take part using some of our tips and help to preserve our British wildlife!